Women in the 1950's Workplace
---

What happens when Johnny Comes Marching Home?
Do the women remain in the factories and offices?
Or do they march home as well?

---
WWII to the 1950's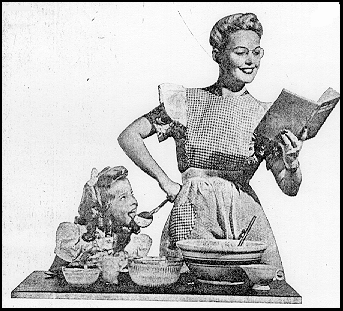 Click below to find out why we went from Rosie the Riveter (poster on the left) to the ideal homemaker on the right!
Women in Time What Others Said . . . How to Be a Good Wife Links and Other References What Happened to Rosie?

---
Page Composed By: Heather C. Hunt, Spring 1999

If you have comments or suggestions, email me at hchunt@hotmail.com